I am officially running the 2012 Chicago Marathon with Run Red Team and the American Red Cross.
Please join me in supporting the Red Cross by making a donation to my personal fundraising page today. The gift that saves the day is the gift you give today. Your gift will support the lifesaving mission of the American Red Cross in your community, across the country and around the world.
About the American Red Cross
Every 60 seconds, the lifesaving mission of the Red Cross has benefited 250 people. The Red Cross is there when a neighbor's house burns down. When someone needs a lifesaving blood transfusion. When a family needs to contact a deployed service member in an emergency. When a child needs a hug and a blanket.
The Red Cross is there.
The American Red Cross is a charitable organization, not a government agency, and relies on donations to fund its free humanitarian services.
How to Donate
You can make a donation online at my American Red Cross Team Page or you can contact me at jc.farrell@hotmail.com to make an offline (cash, check, etc) donation.
I will be organizing some fun events in the coming months to help raise some funds. I'll post all information here to share with everyone.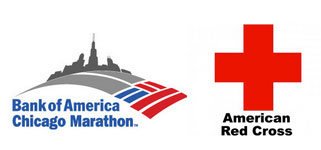 Limited Printing CHI2012 Bookmarks