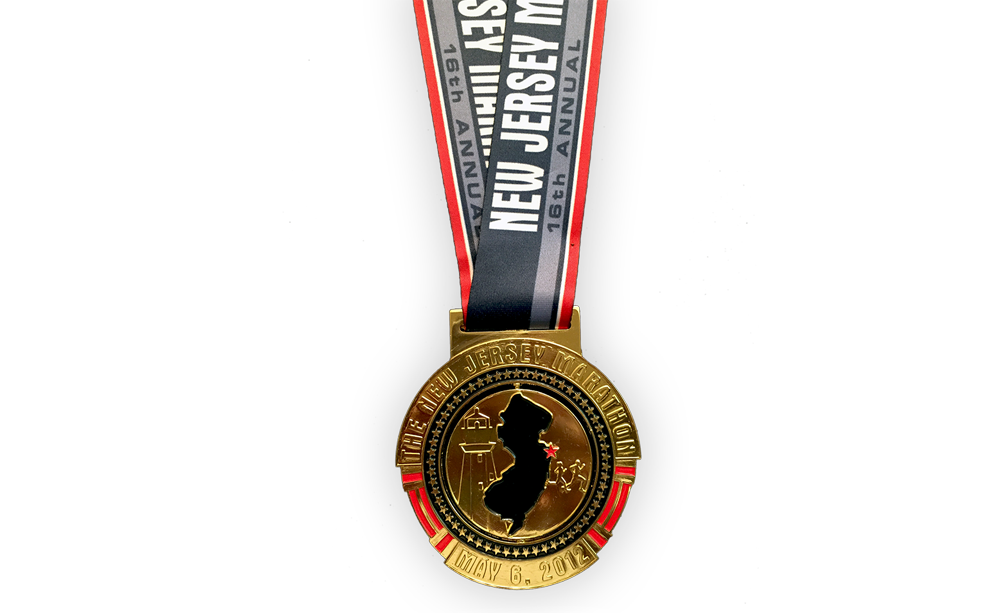 DATE: Sunday, May 6, 2012 8:00am Race Start
LOCATION: New Jersey, Start: Monmouth Park, NJ / Finish: Long Branch, NJ: Course Map
WEATHER: 60 degrees, Cloudy / 6 mph E wind / 80% humidity
---
Although this wasn't my first marathon, at times it felt like it was. My first marathon was NYC and I ran it with the flu, so you could call this my first healthy marathon. There was still a lot that I didn't know what to expect.
I set a very conservative goal for this race. My last set of Yasso's we're around 3:00 flat and I was running 13.1 training runs at 1:45. I set my marathon goal at 3:45.
Race Day
The weather was perfect. about 55 degrees at race start and cloudy. The sun came out when I hit mile 25 and warmed it up just enough for me to be comfortable at the finish. I slept well, I felt good, it was time to race.
I went out with the 3:40 pace group so I would have a group to run with; I didn't want to run alone. This proved to work well. Early on I formed some bonds and found the runners with the same goals as me. By the half we were a tight group.
It was around mile 16 that our pacer cramped up. He dropped back and told us to go ahead. By this point the group was small, about 6 of us, and I volunteered to take over the pace group. I kept us at a pretty solid 8:20 pace until mile 21. By this point all runners had dropped back and it was down to myself and one women, Heidi, who was looking for her Boston Qualifying time (she needed to be under 3:40:00). We felt good so we began our negative splits. From 21 to 26 we negative split the whole way. I finished my last three quarters of a mile at a 6:45 pace and I finished strong and feeling good. My conservative goal was met; I finished in an unofficial time of 3:39:16. Heidi got her BQ with an official finishing time of 3:39:56.
In the fall I go out for 3:30:00
Next spring I'm looking for 3:15:00
Recap
I felt great. I never hit a wall, I never felt exhausted, I never lost the excitement that was flowing through my veins! I got a PR and beat my goal time by almost 6 minutes. The weather was perfect, the course was flat (even though it was a little boring) and my body/mind were ready. I finished with "way too much" juice, but that just got me excited to run a fall marathon! I'm looking at Maine!
| | |
| --- | --- |
| Splits via Nike+ GPS: | Official Results: |