I work on the 32nd floor of 7 World Trade Center, I use an iPhone 4 and I love taking photos; a good recipe! I was amazed to discover some of the great shots I could take of the WTC site from my office simply using my phone. I see this construction site every day and, sadly, it's lost some of it's magic. These are four photos that I snapped (with my iPhone) back in the fall of 2010 that really seem to have captured that magic though! I can still look at these and remember that I'm looking at history being made. The images are, in order:
1. The new 7 World Trade Center building
2. 1 World Trade Center construction with the Statue of Liberty, Ellis Island and NY Harbor in the background (taken from the 48th floor of 7WTC)
3. WTC site construction, November 2010
4. WTC site construction, November 2010. Reflection pool.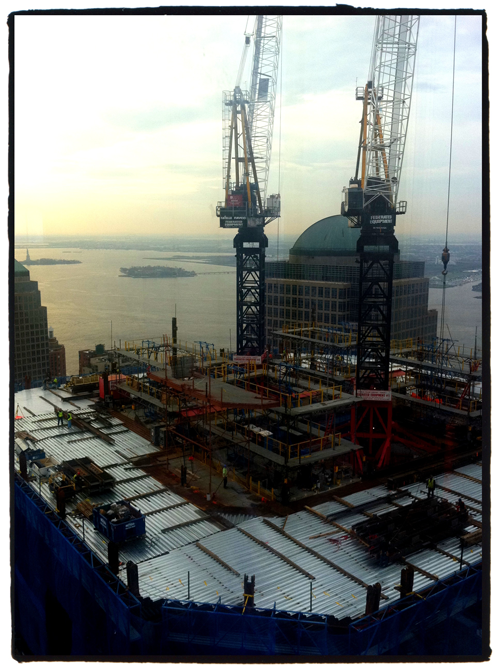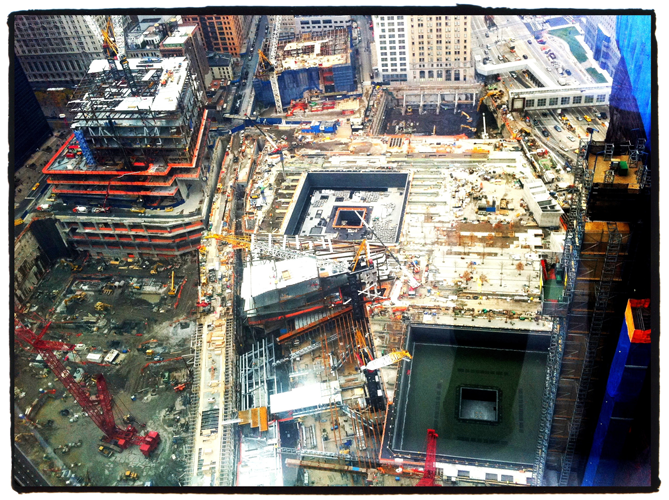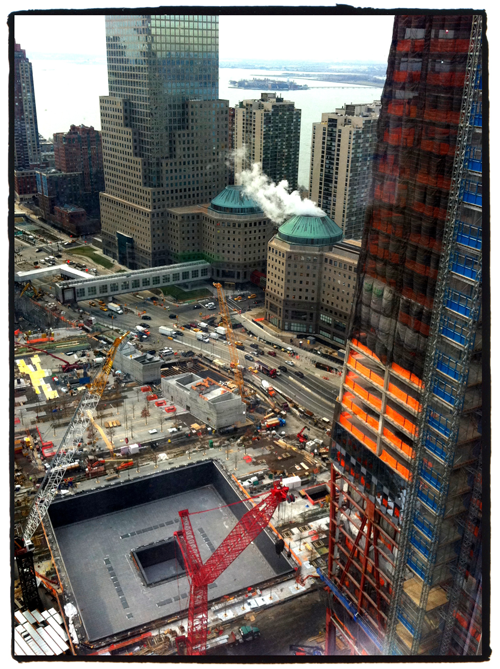 I'm planning on making some prints of these. If there is any interest in purchasing the set, please contact me.